We're delighted to introduce our new Music in Healthcare Apprentices for 2015/16. This innovative programme, now in its second year, is designed to support emerging Music in Healthcare musicians in developing their own regular, professional practice.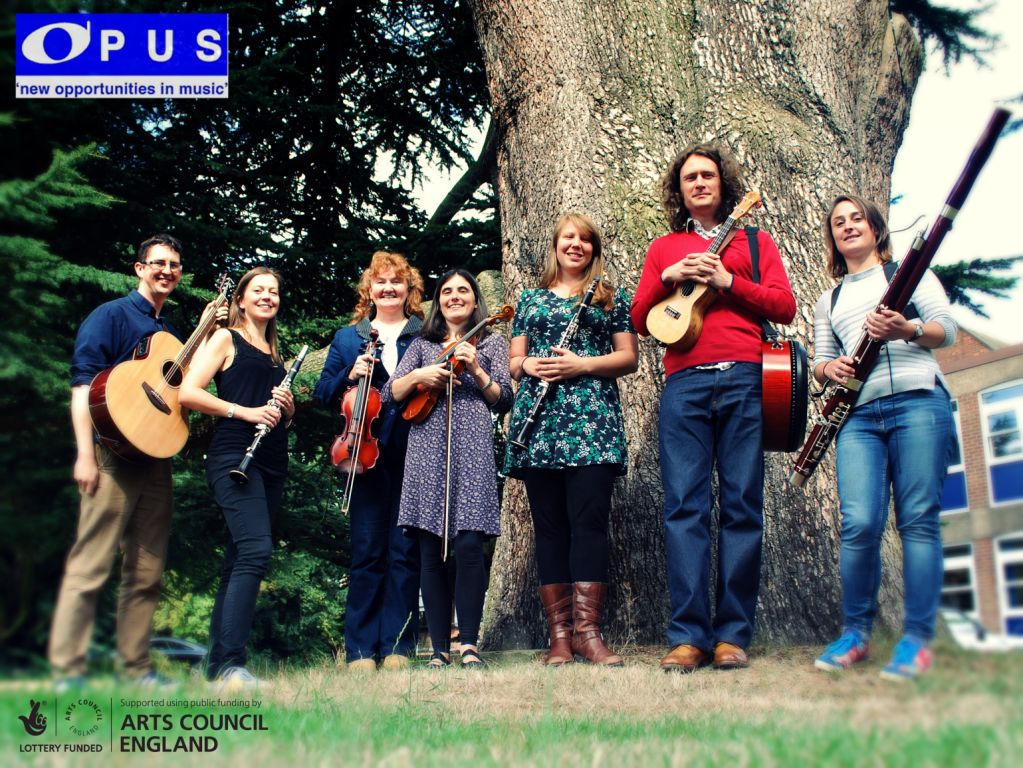 pictured L-R: Nick Cutts, Rachel Fillhart (Apprentice), Sarah Matthews, Aisling Holmes (Apprentice), Becky Eden-Green (Apprentice), Richard Kensington, Kate Jackson (Apprentice)
Last year's programme was extremely successful, with Apprentices collaborating to form two new Music in Healthcare organisations, Wellspring Music CIC and Pulse Arts CIC, working in Nottingham and London respectively on new programmes of practice including at Great Ormond Street Children's Hospital. These new organisations remain connected to OPUS Music CIC through the growing Music in Healthcare Network, and through its Associate Musician Programme.
Our new Apprentices, all who previously took part in one of OPUS' five-day Music in Healthcare Settings training programmes, have already spent a few days working alongside OPUS Musicians to begin planning their own programmes of work, and to develop repertoire and approaches to Music in Healthcare practice. Each Apprentice will work alongside mentors (OPUS Musicians) in one of our regular Children's Hospital practices:
Becky Eden Green will be based at Leicester Children's Hospital
Rachel Fillhart will be based at Nottingham Children's Hospital
Aisling Holmes will be based at Derbyshire Children's Hospital
Kate Jackson will be based at King's Mill Hospital (Children's wards)
We're delighted to be able to continue our Apprenticeship programme in 2015/16, and looking forward to seeing (and hearing) new practitioners and programmes of practice emerging.
The Apprenticeship programme is made possible using public funding by Arts Council England.