OPUS Music CIC is looking for musicians
Musicians from Ashfield, Bolsover and Nottingham are invited to work with OPUS Music to develop musical activities which support the health and wellbeing of people within those communities.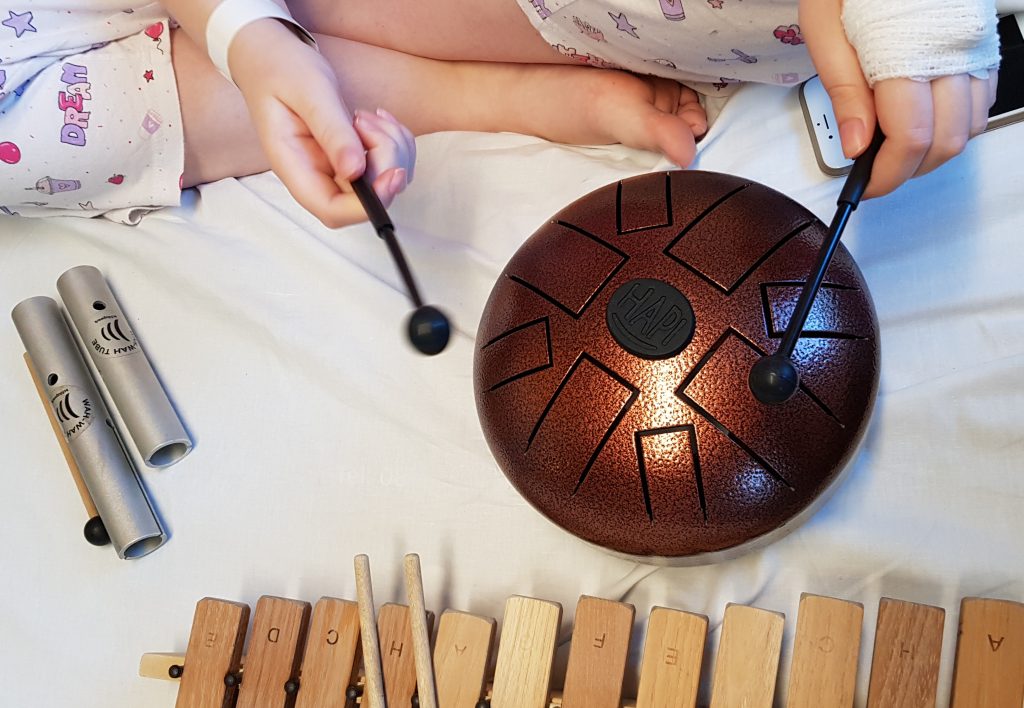 We have worked since 2010 as Healthcare Musicians in hospitals across the East Midlands, including Kings Mill, Royal Derby, Leicester and Nottingham Hospitals. We want to create local opportunities for people to experience the power of music in their own communities, involving local musicians.
Join one of our information events to find out more...
We are looking to work with experienced musicians who feel they may have something to offer to their communities, particularly musicians from communities currently under-represented in their work, including those identifying as from The Global Majority, Disabled or LGBTQIA+ communities, or people who have experienced socio-economic disadvantage. 
We are offering paid work to two musicians from each region to work alongside the OPUS team to develop this community offer.  This will be for up to five days development time from July to September, followed by a series of fifteen two-hour community based sessions from September to December.  Sessions may include music-making in any form, conversations about music, listening to music together, and whatever else the group want or need. 
Musicians interested in this opportunity are encouraged to get in touch with Nick Cutts, CEO, at nick@opusmusic.org or call on 07786 157515