OPUS works in partnership with the Room 217 Foundation in Canada, delivering Music Care Training, a three-level certificate course for professional, volunteers and family caregivers. 
The course curriculum involves using music as an approach rather than a scope of practice, deeply exploring the fundamentals of music and the effects that sound has in a care environment. The course builds confidence in using Music Care strategies for care-givers to be able to use in their work every day.
This training is accessible to all people working in Healthcare, without the need for an aptitude in music.  It guides trainees through using music as a connection, to share and explore together with those in their care.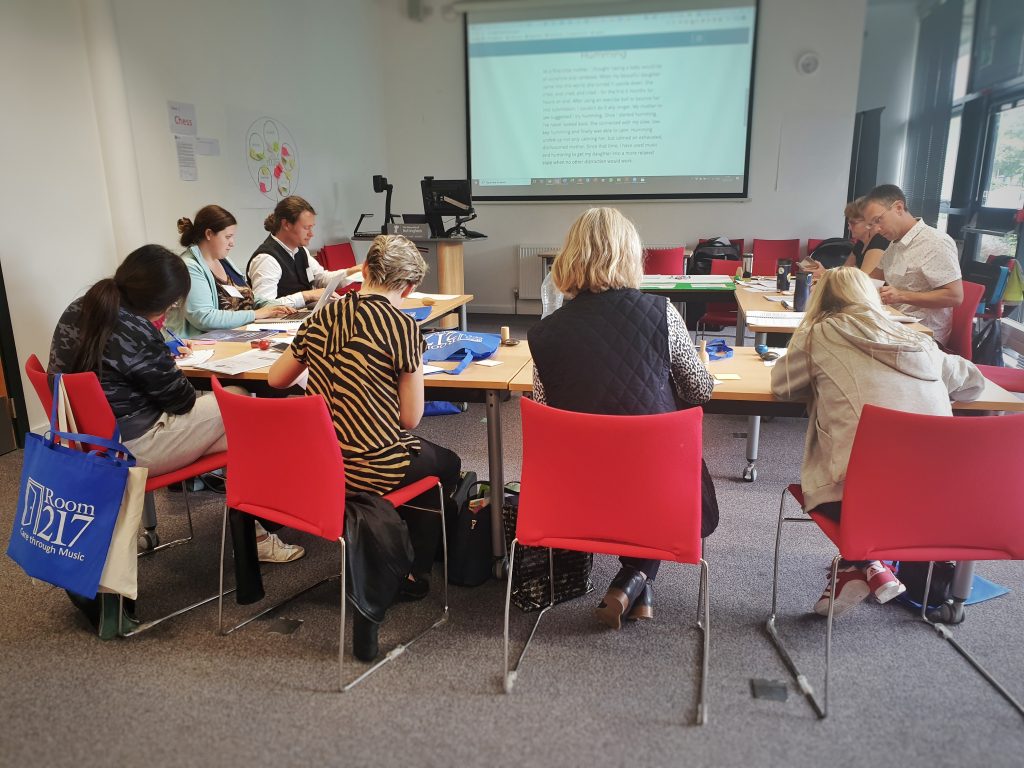 Music in Paediatric Healthcare (MPH)
This new training programme is currently being developed alongside paediatric heathcare professionals. A handbook and resources are being created in order to support professional healthcare staff working in Paediatrics to use music-making with their young patients.
This course will enable healthcare professionals to feel empowered and confident to use music within their daily routines, increasing music-making activities available to children and young people in hospital for the therapeutic benefits that this brings.