Musicians in Healthcare
Music-making with people of all ages within health and social care settings
Training
Programmes for healthcare professionals, carers and musicians
Advocacy
Networking and partnerships integrating culture within health and social care
Music as an intrinsic part of health and social care
everywhere
A long-standing patient has got great comfort from the music... it has brought a tear to my eye.
...their heart rate reduced to a level where we could happily send them home earlier.
They make the ward feel nicer and it puts a smile on your face. The music makes the day easier!
For me, it has presented a pathway into a different, very rewarding way of making music professionally.
Great interactive day. Thought provoking on how to incorporate music in care and practice. Thank you!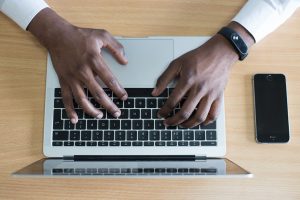 We're recruiting: Marketing Associate (Training) Download: Full details including person specification This is a short-term role with scope to expand in future subject to funding.   Role Purpose   With support from Chief Executive Nick Cutts, to scope current and potential clients for OPUS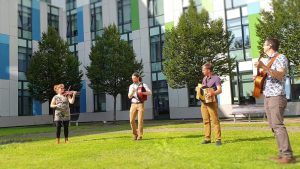 We are delighted to announce that we have been shortlisted for a 'Practicing Well Award' by the Culture, Health and Wellbeing Alliance.https://www.culturehealthandwellbeing.org.uk/chwa-2021-awards-shortlist-practising-well This award celebrates practice that is leading the way in championing, delivering and
Music-making sessions for patients and residents
Patients or residents making music with us
Training sessions for healthcare staff, musicians and trainee doctors
"Thank you so much for the music today and at the end of last year when you played for our newborn son in the Intensive Care Unit. He is now 4½ months old and he cannot go to sleep without listening to your CD. The whole family likes listening to your songs and singing along."