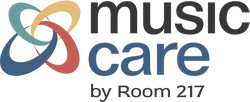 We are offering a FREE one day OPUS Music Care training course.
Whether you care: at home, in the community, in an education setting, or as part of your job, this course is designed for you. 
We are running three, day long workshops in February 2024 to equip carers with the skills to use Music Care in their everyday care. Carers are invited to attend one of the days to gain confidence and new techniques to use Music Care in their practice.
You don't need to be musical to attend the course, just the interest and openness to find new ways to connect and communicate.
6/2/24: 10am – 3pm – Assembly Rooms, Bolsover
7/2/24: 10am – 3pm – Community Hub, Idlewells Shopping Centre, Sutton-in-Ashfield
9/2/24: 10am – 3pm – The Radford Care Group, Nottingham
You will need to register to confirm your interest and we will get back to you to confirm your place.