10am – 4pm, Monday 25th November 2013 The Education Centre, Royal Derby Hospital, Derby, UK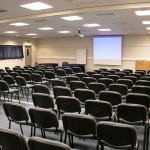 OPUS Music CIC, in association with Air Arts to Aid Wellbeing and the Royal Derby Hospital presents a one-day symposium to share, discuss and debate on the topic of Sustaining Professional Music in Healthcare Settings Practice.
Bringing together key stakeholders including musicians, healthcare professionals, academics and other partners involved in the development of music (and arts) in healthcare settings practice from across the UK and beyond, this symposium will support the generation and sharing of increased understanding, knowledge and ideas required to sustain this practice.
This symposium forms part of a wider programme of activity delivered by OPUS Music CIC to advocate for and disseminate on this practice and is funded by Youth Music, Derby Hospital Charity, Nottinghamshire County Council, Leicester City Council and Nottingham Hospitals Charity with additional support from all partner hospitals, Derbyshire City and County Music Partnership and Air Arts to Aid Wellbeing.
The symposium will be of interest if you are:
• Interested in finding out about music in healthcare settings practice locally, regionally, nationally and internationally
• Keen to explore how to develop and/or sustain music in healthcare practice within your own setting/region
• Looking to share your own ideas, practice or expertise in the area of music in healthcare settings
• Wanting to network with a range of arts and health professionals
The symposium is open to all with an interest in this practice (subject to capacity).
A charge of £10 per delegate will be made towards the costs of running the symposium.
For more information, please contact Nick Cutts, Director, OPUS Music CIC
nick@opusmusic.org
01773 861630 / 07786 157515
facebook.com/opusmusic.org
twitter.com/music_health
Symposium tickets are available at: opusmusic.eventbrite.co.uk