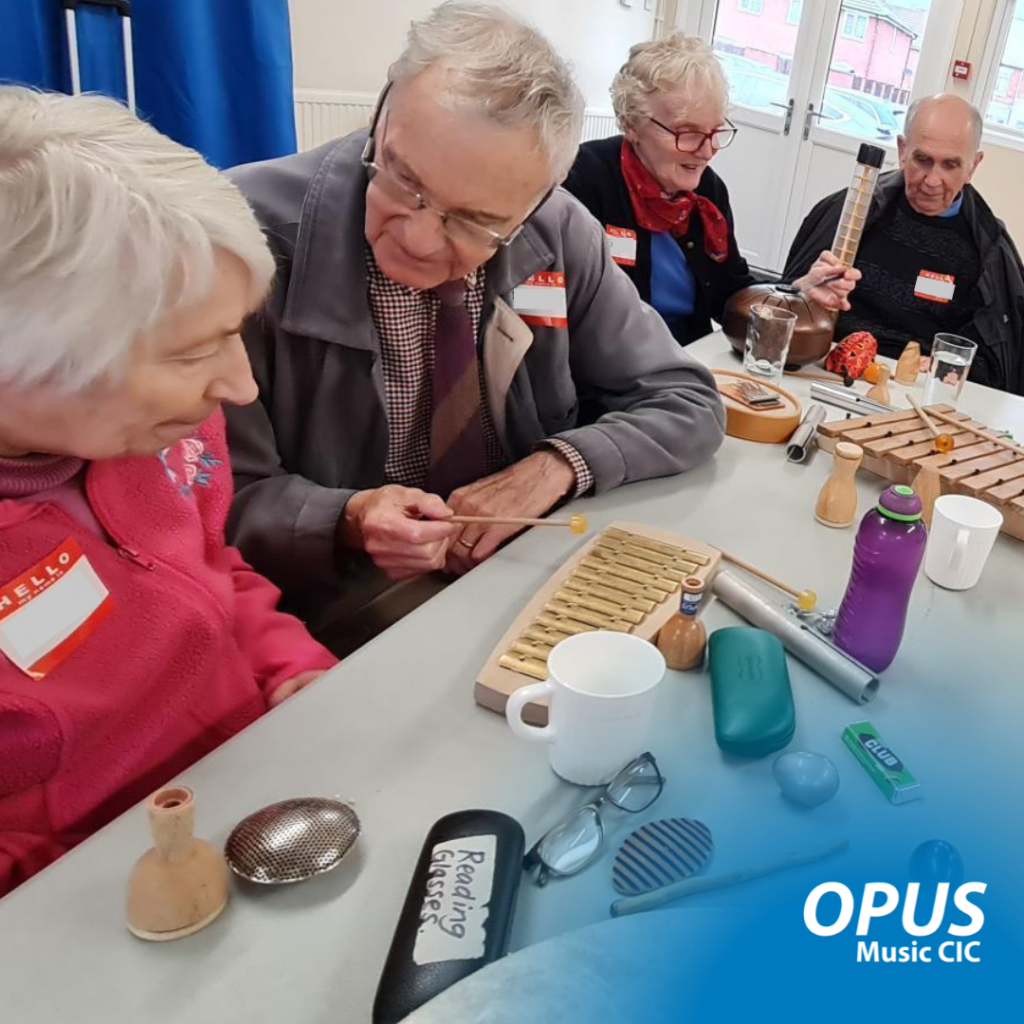 In the serene surroundings of Hillstown Village Hall in Bolsover, something truly special is happening every Friday afternoon. Thanks to funding from Arts Council England, a community music group led by OPUS Music has emerged as a source of inspiration and support for individuals living with Dementia, as well as their dedicated caregivers. Through music making, participants come together to create a nurturing and joyful environment.
Dementia is an umbrella term for loss of memory and other thinking abilities severe enough to interfere with daily life. Types of Dementia include: Alzheimer's, Vascular, Lewy body, Frontotemporal, Huntington's, and more.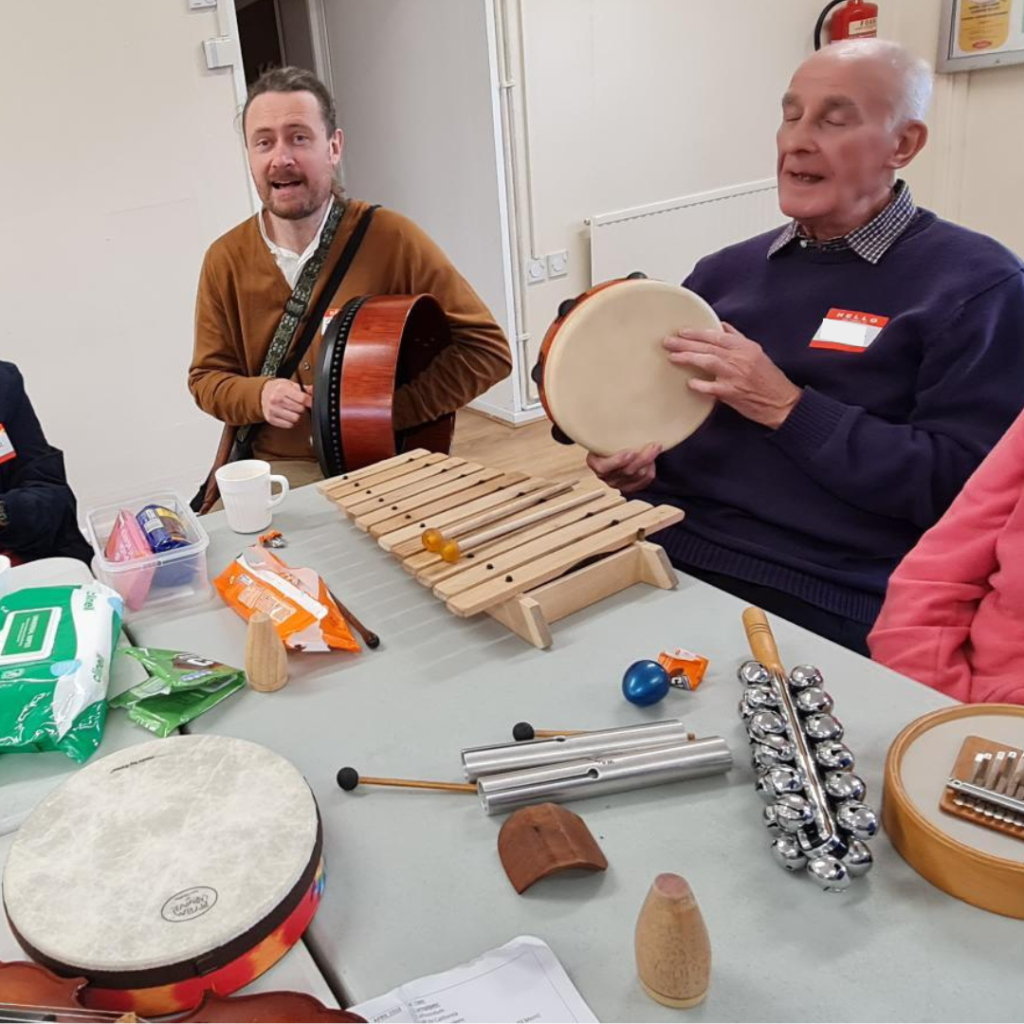 Sarah's Perspective
Sarah Matthews, one of our OPUS Musicians, involved in facilitating these sessions, captures the essence of the group beautifully. She describes it as a "wonderful group of local people caring and supporting one another through music-making and laughter." The sessions are not just about music; they are about human connections and shared experiences. Participants engage in conversations about everyday topics, including the weather, transportation, and reciting poetry. They explore a diverse range of musical elements, from historical industrial songs to Scottish love songs and even the creation of beautiful soundscapes using various instruments. This diverse and engaging atmosphere is a testament to the power of music to bring people together and create lasting memories.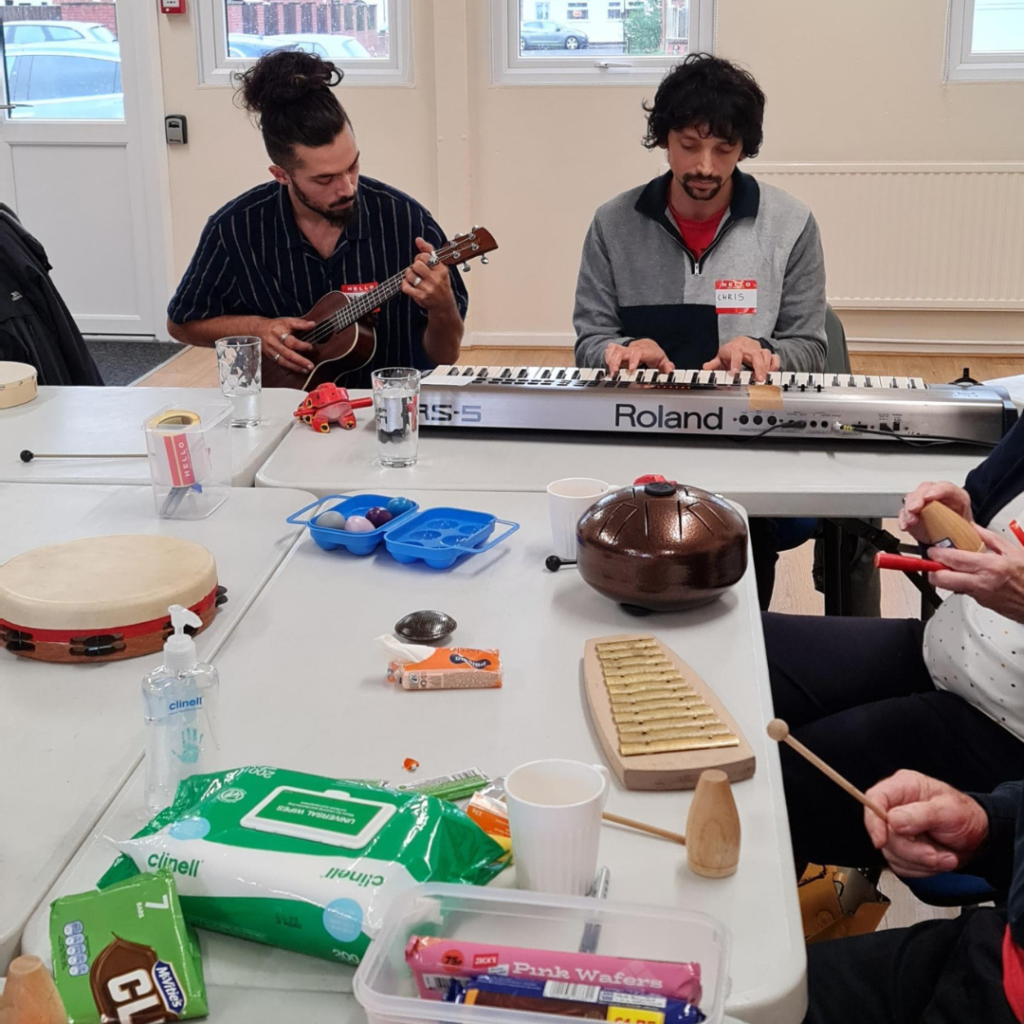 Chris' Experience
Chris Doyle, one of the local community musicians leading the group, shares his experience. He describes the participants as a "pleasant, relaxed, interesting, and joyful group of people." This atmosphere of positivity and relaxation sets the stage for engaging and spontaneous music sessions.
Chris finds inspiration from the participants' life stories and memories. The sessions highlight the importance of being passionate about what you do and inspiring others. Through this musical journey, Chris has gained confidence in his own musicianship and enhanced adaptability. More than anything, he emphasises the sheer enjoyment of creating music in an uninhibited and inclusive environment. His initial expectations of participants not being very engaged were pleasantly disproved, as people embraced the opportunity to be open and try something new. The group provided a space for relaxation, socialisation, and engagement with sounds, songs, and beats.
Notably, the group has proven to be inclusive and accommodating, allowing those with decreased coordination and dexterity to participate and potentially stimulate improvements in these areas. It provides a platform for individuals to simply be present in the moment, fostering relaxation and sociability. The creativity within the group naturally evokes memories and stories, touching participants and their caregivers alike.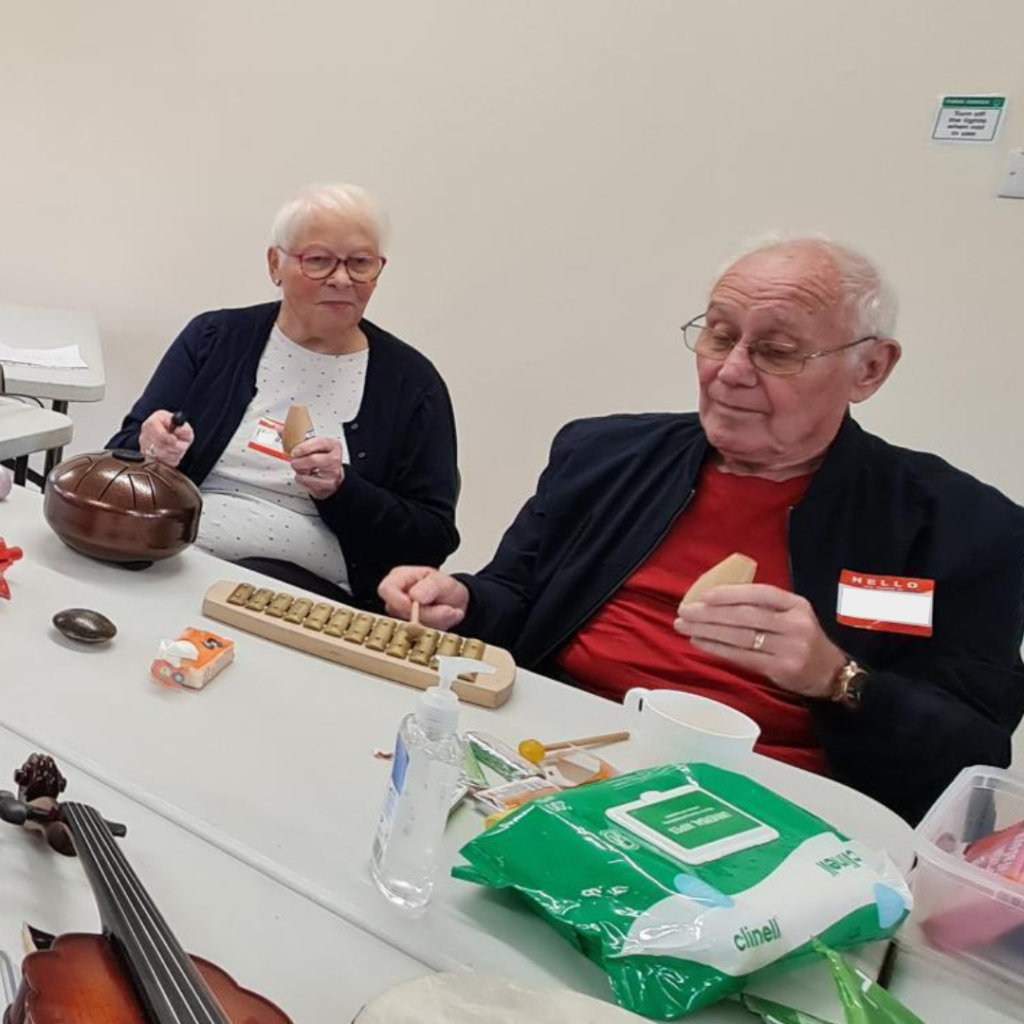 Harvey's thoughts 
Harvey Holmshaw, another of the Bolsover-based community musicians leading the group, reflects on his positive experience with the group. He highlights how the sessions have enhanced his understanding of social care and boosted his musical confidence. The group's benefits are all-encompassing, moving not only the participants but also the individuals leading the sessions. Harvey points out how the music deeply affects the group, often rekindling deep-rooted memories that might have been temporarily forgotten.
One of the remarkable aspects of the sessions is the power of conversation. "It positively affects the whole group, participants personalities come out… the simplicity of making and enjoying music, while sharing and stimulating memories as well as being sociable". The group members engage in discussions, and the music created during the sessions often resonates with the thoughts and feelings shared by participants. This approach amplifies the effectiveness of the sessions and reinforces the sense of community and connection.
These music making sessions in Bolsover allow those with Dementia and their caregivers the freedom to experience music in a way they chose, offering autonomy and creative expression. It can become a source of solace, engagement, and inspiration for participants and their caregivers. Through the magic of music, memories are rekindled, and connections are formed, offering a ray of light in the lives of those facing the challenges of Dementia.
These sessions run every Friday at Hillstown Village Hall in Bolsover from 1pm – 3pm. Please get in touch if you are interested in taking part ben@opusmusic.org